Organelle Trail Explore Activity
Study Guides and Study Cards for Cell Division and Heredity
Great Videos of Asexual Reproduction: Binary Fission, Budding and Regeneration
Study Guides and Study Cards for Cell Unit
Listed below are the study guides and the study cards that are available for students to use.
Great Animations of Diffusion, Osmosis, Cellular Respiration and Photosynthesis!
Click on the wrds below to take you to the links on the internet! We looked at these in class to help understand the concepts that we have been learning about in class.
Power Points
Video Links
Websites for Our Cell Unit
Powered by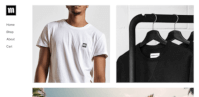 Create your own unique website with customizable templates.