Class Information
Power School
Please be sure to visit the online Power School portal to view your child's progress in all of their classes. Please check their grades weekly to view all assignments graded. You can view ALL of the assignments in each class. If you click on the grade/percentage next to the subject/class, it will bring up all of the assignments completed or not completed for that specific class. If you have any questions on the grading please check the class information tab above for further information.
Procedures and Expectations

Students received the classroom procedures and policy at the beginning of the school year. The classroom syllabus will be discussed and reviewed in class. If you have any questions, please do not hesitate in contacting me.

Included in the class syllabus is a Student Information Sheet and Lab Safety Contract. Both of these sheets need to be returned to school completed. Copies of the information are below.

Grading Policy

Grades entered into Power School will use the following

code

for

PRACTICE

assignments:

0= Not Turned In

1= Incomplete Assignment or Needs to be

Corrected and Resubmitted for

better a score.

2= Satisfactory Assignment/Complete

The Science Dept. at JMS has a 100% Assessment Grading Policy. Points/Letter Grades will be used for Assessments only. Assessments include tests, quizzes, projects and some labs.

Students must have

ALL

assignments turned in AND have 2's on all assignments to retake tests.

YES, they can retake tests!
Test Retakes and Make-Ups Policy
If students would like to retake any of their science tests or assessments, they must have all of their work turned in and have a score of a 2 on all assignments (excluding starters). They cannot retake their test until they are up to date on all of their assignments. Some students may be required to attend a lunch help session to make-up the missing work or missing assessments if they haven't been Zapped for them.
---
Powered by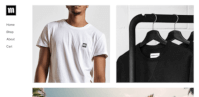 Create your own unique website with customizable templates.