Skill Assessments (Email Sent 2/23/15)
Dear Parents,
Your child will receive a skill assessment for science when they return to school on Tuesday, Feb. 24. This evening I entered your child's previous skill assessment into Power School. I held off entering the grade because your child's science grade is based on assessments only. We have had only one assessment thus far this quarter. However, I felt it necessary to enter the grades before the next skill assessment is distributed.

For the year, the science skill assessments are based on graphing skills. We continue to practice graphing skills in class in during our starter time and in additional lessons geared at specific graphing skills, especially when introducing new techniques. Your child has been given several "cheat sheets" to assist in completing daily work and skill assessments. I urge the students to use these cheat sheets and their checklists, which are all found in their science notebook to help them complete their skill assessments at home. I also urge the students to look over their skill assessments in class before turning them in. However, many students continue to make "silly" mistakes.

This week's skill assessment will be graded slightly differently. Your child will still be issued a take-home skill assessment. This portion of the skill assessment will be worth 2 points. The take-home portion is due on Friday, February 27. The take-home portion will be graded in class on the due date. Your child will then take a test based on the take-home portion of the skill assessment, in other words, a skill assessment-assessment! The test portion will be worth 8 points. I have used this grading process in the past and has been effective for several reasons. Many students are able to see their mistakes first hand and are able to learn from them before they take the test. In addition, I am able to clarify misconceptions in class and we can discuss the "test" before the actual test! I will not always use this method of grading for skill assessments. I will always inform the students how the skill assessment will be graded- skill assessment only OR with the testing portion in class.

Due to the poor skill assessment scores and the new grading technique this week with skill assessments, I am offering lunch help on Tuesday and Thursday. I am available ALL lunch sessions. Please urge your child to attend a lunch session as I will be discussing the distributed skill assessment for the week.

If you have any questions, please let me know. Thank you for your support in your child's education.

Mrs. Dzubak
7th Grade Science
7th Grade Acc. Science


Skill Assessment Assessment (SA2)
Students will continue to receive their bi-weekly skill assessments. Students will have the same amount of time to complete their assessment, one week. The take home skill assessment is worth 2 points. The students will then take a quiz (an assessment) on the Friday the packets are due. We will discuss the skill assessment in class prior to the quiz. Students will have the opportunity to get clarification and fix mistakes before taking the quiz. The assessment will be worth 8 points. The total for both assessments will be 10 points.
We did a trial run of this new way of grading on Skill Assessment #9. Students did much better overall and there were also less "0's" for students who do not do the take home portion of the assessment. If you have any questions regarding the grading or the skill assessments, please let me know.
Welcome to 7th Grade Science!
I am looking forward to meeting you in September! My website in September will change and have many more resources and tools that can help you in class. I will be going over my website in class and give you a "tour" of this useful resource. Until then, have a relaxing and enjoyable summer! Mrs. Dzubak


Summer Skill Packet



Your summer Skills Assessments are due on September 5th. If you have any questions regarding the material please do not hesitate to contact me through email at sdzubak@scslakeview-k12.com. I check my email regularly throughout the summer. In addition, please click on the link below to access Mrs. Schulz' website for additional resources.

Mrs. Schulz Webpage Link
Powered by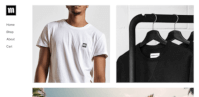 Create your own unique website with customizable templates.