Table of Contents

*ITEMS IN PURPLE*
These are practice assignments that have been collected and graded in class using the o, 1, 2 scale.

1. Waves and Energy Inquiry
2. Walking Through the Text






Grading Policy

Grades entered into Power School will use the following

code

for

PRACTICE

assignments:

0= Not Turned In

1= Incomplete Assignment or Needs to be

Corrected and Resubmitted for

better a

score.

2= Satisfactory Assignment/Complete

The Science Dept. at JMS has a 100% Assessment Grading Policy. Points/Letter Grades will be used for Assessments only. Assessments include tests, quizzes, projects and some labs.

Students must have

ALL

assignments turned in AND have 2's on all assignments to retake tests.

YES, they can retake tests!
Powered by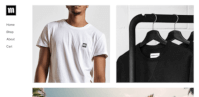 Create your own unique website with customizable templates.