Waves and Energy Project- Due Wed., December 21st.
Students are to complete a project on a Real-Life Wave explored in class. They can create a poster or a brochure on one of the three choices: Sound Wave, Water Wave or Seismic Wave.

The students will have Monday and Tuesday in class to work on these projects. However, students may want to work on it over the weekend!

The poster or brochure must include a diagram and three pictures. The project should be done neatly and be appealing to the eye (color). It should have correct use of grammar and spelling.

Vocabulary: Use vocabulary words that we have been using throughout the unit. Not all words will apply to your project!

Sources: Book, class notes, or the internet sites provided. Please also look under Waves and Energy Resources Tab for Transverse and Longitudinal Waves information that will be useful for these three real-life waves!
Planning Page
Please open the file below to access the planning page that was given out in class.
Rubric-Grading
Please open the file below to access the rubric that was given out in class. It is also included on the file above!
Sound Waves Sites- A Longitudinal Wave
Seismic Wave Sites- P and S Waves
(P= Longitudinal/S= Transverse)
Water Wave Sites- A Transverse Wave
Powered by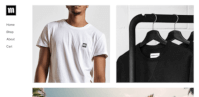 Create your own unique website with customizable templates.