Atmosphere Results and Feedback
| | |
| --- | --- |
| Click on the button below to answer the following question. You can answer more than one time, but each response is limited to 20 words. | Click on the button below to take the survey. Please be honest and constructive in your answers. Responses like "I didn't like it", "It was boring" or "It was cool" are not thoughtful or helpful. |
---
Ozone Exploration

---
When using Google Doc, be sure to copy the assignment FIRST! Save it with your name in the title of the document! Then share it with me in your Google docs drive.
---
Greenhouse Effect: What are your thoughts?
| | |
| --- | --- |
| | The Padlet below will be open only during class time. |
Powered by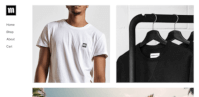 Create your own unique website with customizable templates.