Transverse and Longitudinal Waves
We are currently learning about mechanical waves in science class. Two of these mechanical waves are transverse and longitudinal waves. Within this Tab on the website you will find great videos and animations that show the differences between the two. Be sure to look at the tabs "Transverse Waves" and "Longitudinal Waves" to get more information on both wave types.
Study Guides and Study Cards
Study Guide is posted below. For the study Cards, please visit
Quizlet.com
. Please use
jmsscience as the username and password
. Once on the website, look in the section "Group Activity" (middle of the screen, half way down the page) and there are Waves and Energy cards set up to use! You can print them or use them online!
Power Point on Mechanical Waves
Mechanical Waves are waves that transfer energy through matter. Some examples of mechanical waves are sound waves, water waves, rope wave, and some earthquake waves.
Great Websites on Transverse and Longitudinal Waves!
Great Animation Comparing Transverse and Longitudinal Waves!
Animation Showing Seismic Waves (P and S Waves)
Powered by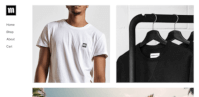 Create your own unique website with customizable templates.